Biomass Supply
As organic material used to make energy, Biomass is widely recognised as a positive alternative to fossil fuels. It helps reduce users' greenhouse emissions and carbon footprint while remaining a reliable, valuable, renewable energy source for thermal power plants, industrial boilers, and private households. Because of this, it is favoured around the world and has seen a significant increase in global demand.
Uniexport's biomass products cover two major categories: Wood Pellets and Wood Briquette, all of which serve as the foundation of the development of our company.
WOOD PELLETS
Wood Pellets are a type of biomass generally made from compacted sawdust. As one of the most prominent renewable energy sources, its diversity of use is varied, especially in CHP plants and industrial boilers, where Wood Pellets play an important role in being a greener alternative.
As the pioneer in Wood Pellets in Vietnam – and the first to ship to Japan and South Korea en masse – Uniexport has ample experience in production and export. We can supply large quantities of various, high-quality Pellets at competitive prices. Without a doubt, we are an expert in handling bulk shipments of Wood Pellets.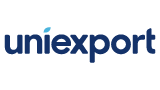 WOOD BRIQUETTE
Operating one of the largest plants in the world of Wood Briquette (RUF types), Uniexport demonstrates its delivery strength in producing 60,000 tons annually. In recognition of the high demand for household heating in Europe, especially the Scandinavian market, we have shifted focus to regional trade and made the most of its economic potential.