Wood Residue Supply
At Uniexport, we value environmental integrity and sustainability; therefore, instead of disposing of any wood waste, we repurpose them into useful products which helps ease the negative impacts the timber industry has had on the environment in the past.
Our wood residue comes in a variety of forms, including Wood Shavings, Wood Sawdust, and Wood Powder.
WOOD SAWDUST
Wood Sawdust serves several purposes, from animal bedding and mushroom fertiliser to raw material for particleboard manufacturing as well as multiple uses in agriculture and farming.

Types: Mixed Wood, Acacia CD, Pinewood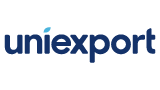 WOOD SHAVINGS
Wood Shavings are the perfect choice for animal bedding; be it cattle, poultry, or smaller creatures. Our high-quality, dust-free, and well-dried Wood Shavings are well trusted by major farming corporations as well as equestrian farms and horse racing clubs.

Types: Mixed Wood, Pinewood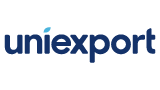 WOOD POWDER
Wood Powder is finely pulverised wood which is filtered to just the right size for buyers' needs. Our premium Wood Powder serves various purposes, including WPC, incense, pellets and paper production.