Plywood Supply
Plywood is made from many layers of natural wood veneers. Each layer is bonded together using high temperatures and strong adhesives. When compared to wood panels, the advantages of plywood are many: low moisture content, uniformity of strength, easy flat-panel cutting, reduced pest attack, high moisture resistance, cost advantage, and flexible usage.
Our plywood has been exported to many countries in Asia, Oceania, Europe, the US, and the Middle East, and is steadily gaining notoriety from esteemed customers. We aim to deliver an outstanding product that will benefit our customers for the long term.
CONTAINER FLOORING PLYWOOD
Container Flooring Plywood is thick and must be high quality, durable, and have a high payload and bonding strength. Generally, it is used for new builds and for repairing shipping container flooring.
Uniexport is one of the longest-standing and largest exporters of Container Plywood Flooring in Vietnam; our products can be found in many container project and depots around the world. We have a variety of grades to suit any number of requirements. With modern facilities and long-term experience, we offer a uniform product when it comes to quality and large, stable quantities. We are proud to be one of the first producers in the country to meet IICL Standards.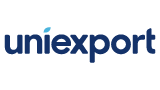 CONSTRUCTION PLYWOOD
Our Construction Plywood, or film-faced plywood, is overlaid on both sides with phenol film (grade F/F). Construction Plywood is commonly used in civil and commercial projects for a variety of purposes, including formwork, scaffolding, and packaging. Our Construction Plywood is delamination resistant and promises smooth surfaces and low formaldehyde.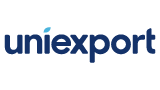 CORE VENEERS
Our wood Core Veneers are rotary cut from high-quality wood logs and kiln-dried. It is the perfect option for plywood manufacturers, especially those who need flexible plywood for furniture. Wood veneers have eco-friendly packing materials to ensure the best protection for your product.