Wood Pellets Trading Market News
24.05.2022
Canadian Companies Ensure Supply for Rail Networks amid COVID-19
Modifying shift schedules to reduce employee contact and suspension on international trade are among the many strategies adopted by companies in the global wood pellets market amid COVID-19 pandemic. This has affected business in Japan, since Canada accounts for more than 50% of the country's supply for wood pellets. As such, alternate revenue streams such as critical industries, including forest products, utilities, and energy are keeping economies running during the pandemic.
Canada is under great scrutiny during the pandemic, as it is responsible for exports to Europe and Asia to generate clean, renewable, and low-carbon electricity in power plants. Companies in the Canada wood pellets market are gaining recognition for maintaining robust supply chains for home heating applications in rural areas that lack accessibility for natural gas grid. They are working at breakneck speeds to keep Canada's national rail network and ports busy in times of reduced economic activity.
Long Term Supply Agreements Compel Stakeholders to Diversify Feedstock Sources
The wood pellets market is expected to advance at a robust CAGR of ~11% during the assessment period. The increasing number of pellet plants is heavily dependent on the use of sawmill residues as feedstock. However, lack of adequate residues for saw dust and shavings is posing as a challenge for manufacturers and suppliers. Hence, stakeholders are sourcing additional and alternative sorts of woody feedstock involving forest industrial round wood, bark, and wood chips from saw mills, among others, to boost the production of residential and industrial-grade pellets.
It has become imperative for stakeholders to diversify their feedstock sources, since an increasing number of pellet consumers in Europe and North America is procuring long-term supply agreements from suppliers.
Biomass Boiler Grants Support Investment in Systems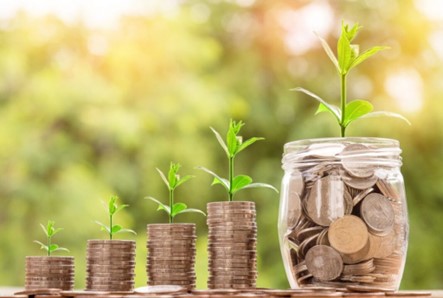 Innovations in wood pellet boilers are acting as key drivers for stakeholders in the wood pellets market. The market is projected to reach the valuation of US$ 31 Bn by the end of 2030. Manufacturers are increasing the availability of self-cleaning systems in wood pellet boilers that require minimal user input. However, in many cases, these boilers require frequent maintenance, and the heat exchanger must be often brushed in order to have the highest working proficiency. Hence, companies in the wood pellets market are increasing awareness about its environment-friendly advantages and cost effectiveness of wood pellets to boost boiler sales.
Since the upfront cost of boiler systems can be relatively high than traditional gas boilers, companies in the wood pellets market are increasing awareness about biomass boiler grants to help support the customers investment.
Engineered Pellets Grow Popular in Residential Heating for Cold Regions
People in cold regions are gravitating toward wood pellet stoves, as the cost of natural gas is relatively higher than wood pellets. Wood pellets are growing increasingly popular as a cost efficient way for residential heating. Companies in the wood pellets market are capitalizing on this opportunity to source waste wood materials and sawdust to boost production volumes. These feedstock sources are being bound into pellets using high temperature pelletization processes sans the need for glue or additives.
In order to boost credibility credentials, manufacturers in the wood pellets market are refraining from cutting down trees and focusing on trees killed by the mountain pine beetle. They are increasing the availability of engineered pellets that have uniform size and moisture content that can be cleanly burned in specially designed automatic pellet furnaces.