Four times honored in the "Top 500 Fastest Growing Enterprises" & one time in the "Top 500 Largest Enterprises" in Vietnam
24.03.2022
Founded in 2005, over 17 years of establishment and development, Uniexport has built up its position as a pioneer in the field of biomass products. The rapid growth is clearly shown through specific numbers: 800,000 tons/year of biomass product; 200,000 tons/year of wood sawdust, shavings and powder; 18,000 cubic meters of plywood along with 7 production plants and 24 warehouses along the country.
Because of that rapid development, in consecutive years from 2017 to 2020, Uniexport is honored to be in the top 500 fastest growing enterprises in Vietnam. Being honored 4 times in a row is a clear proof that Uniexport's vision and plans are on the right track. More specifically, in 2020, Uniexport entered the Top 50 fastest growing enterprises in Vietnam, a big step that shows that the biomass products industry is gradually asserting its position.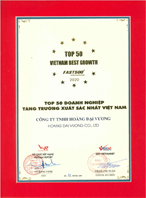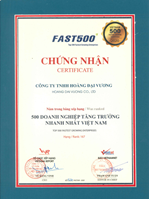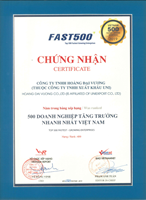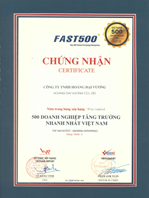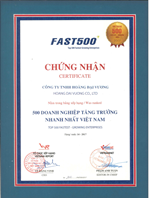 It has not stopped there, in 2021, we are pleased to be honored by the Vietnam Ranking Organization (Vietnam Report – VNR) as well as Vietnamnet Newspaper for the title of Top 500 Largest Enterprises in Vietnam – ranked No. 414. This is an objective recognition for Uniexport's efforts over the past 17 years. With these registrations, Uniexport gradually recognized its position not only in the country but also abroad.